The project area covers the entire Trilateral Wadden Sea.
The data base of the modeling consists of the EasyGSH-DB data for the inner German Bight, extended by high-resolution coastal data from the Netherlands and from Denmark.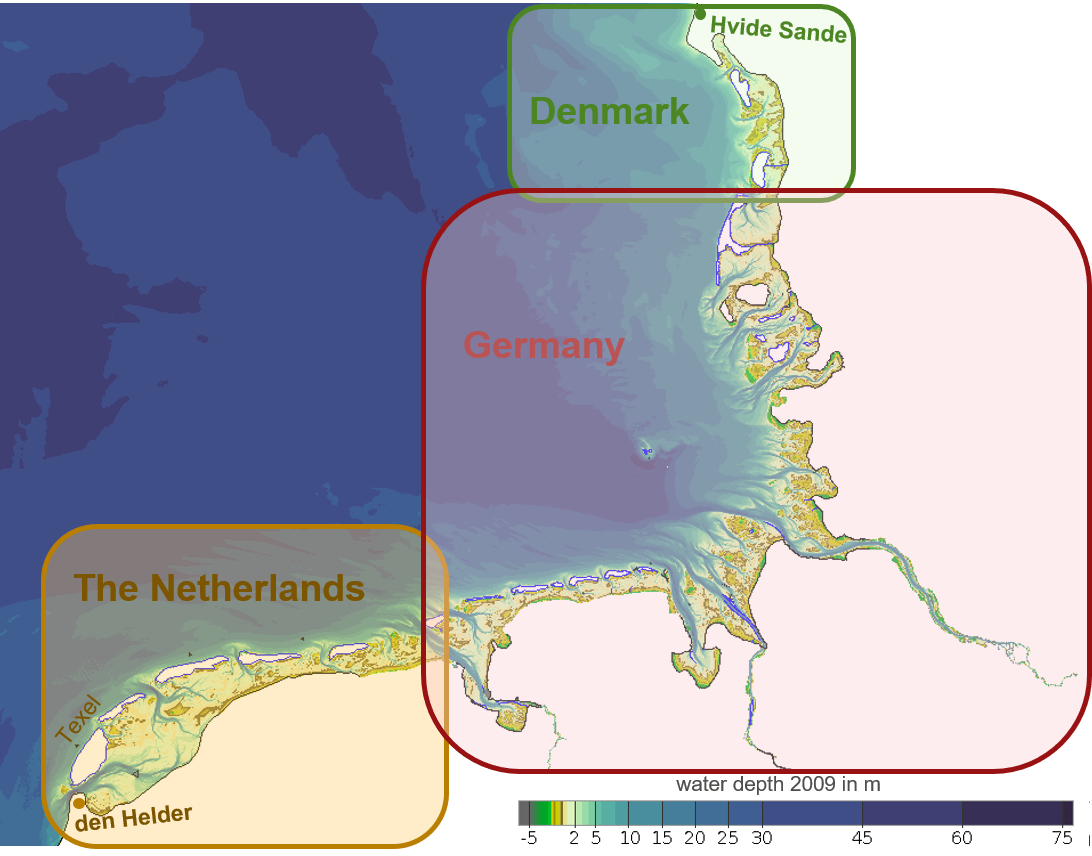 Simulation data are generated for four annual periods:

2005
2010
2015
2020 new reference data from TrilaWatt
Data products are generated for four annual periods:

Geomorphology, Sedimentology, Hydrodynamics
Tidal Characteristic Analyses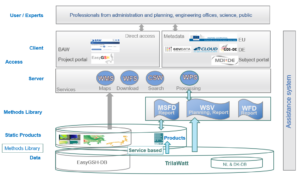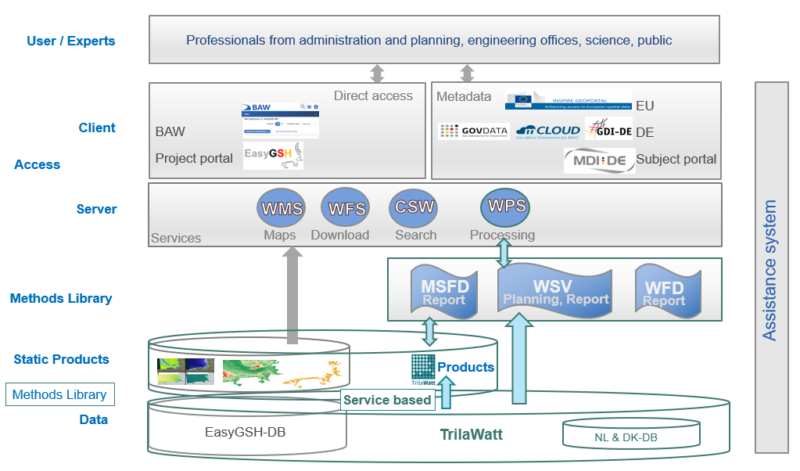 An assistance system for Big Data applications is developed with

Data compression and condensation algorithms for static and dynamic data,
design of templates and associated software components for meaningful mapping and
interactive web viewer-generated reports.