TrilaWatt establishes a digital twin of the Trilateral Wadden Sea, consisting of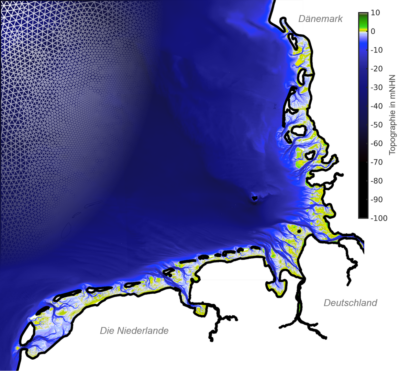 a powerful geodata and analysis infrastructure with available
data of the entire Wadden Sea from NL, DE and DK and
proven numerical simulation methods.
This new infrastructure will be integrated into the existing web portal of the Marine Data Infrastructure Germany MDI-DE, which will provide
the quality-assured geodata for geomorphology, sedimentology and hydrodynamics
with standardized services for search, visualization and download.
TrilaWatt is developing sectorally distributed data in the trilateral Wadden Sea for the years 2005, 2010, 2015, and 2020 into reliable, high-resolution reference data products for research, consulting, and government agencies.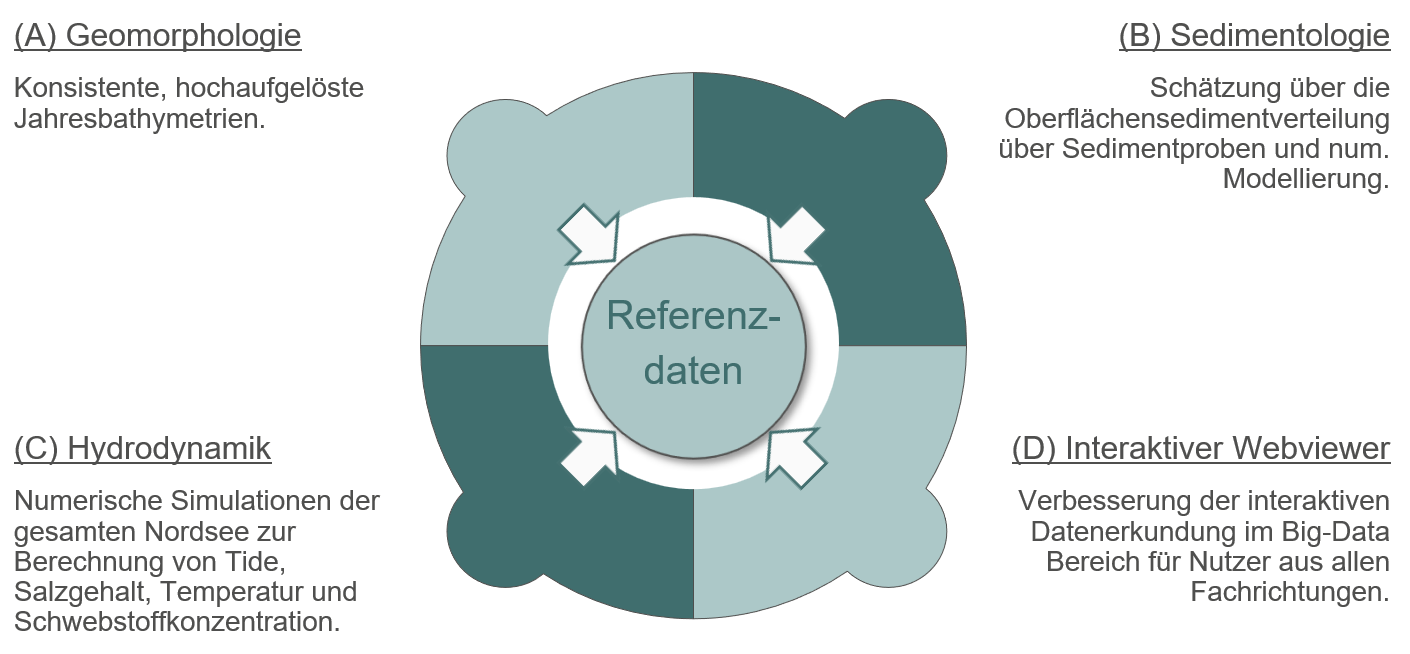 TrilaWatt makes this reference data referencable and findable free of charge according to the FAIR principles "Findable, Accessible, Interoperable, Re-usable".